Our Warriewood Electricians Cater To Your Electrical Needs, Round-The-Clock
At ElectroSpark, we pride ourselves on being the frontrunners of the electrical industry. We strive to offer bespoke electrical repair, maintenance, and installation services at an affordable rate. From day one in the industry, our Warriewood electricians have worked round the clock to suffice you with tailored electrical solutions. We take immense pride in being a team of remarkable electricians with decades' worth of experience in catering to our clients' complicated electrical requests. We prioritise your wellbeing to the fullest and employ only the most experienced Warriewood electricians that are skilled to get the job done!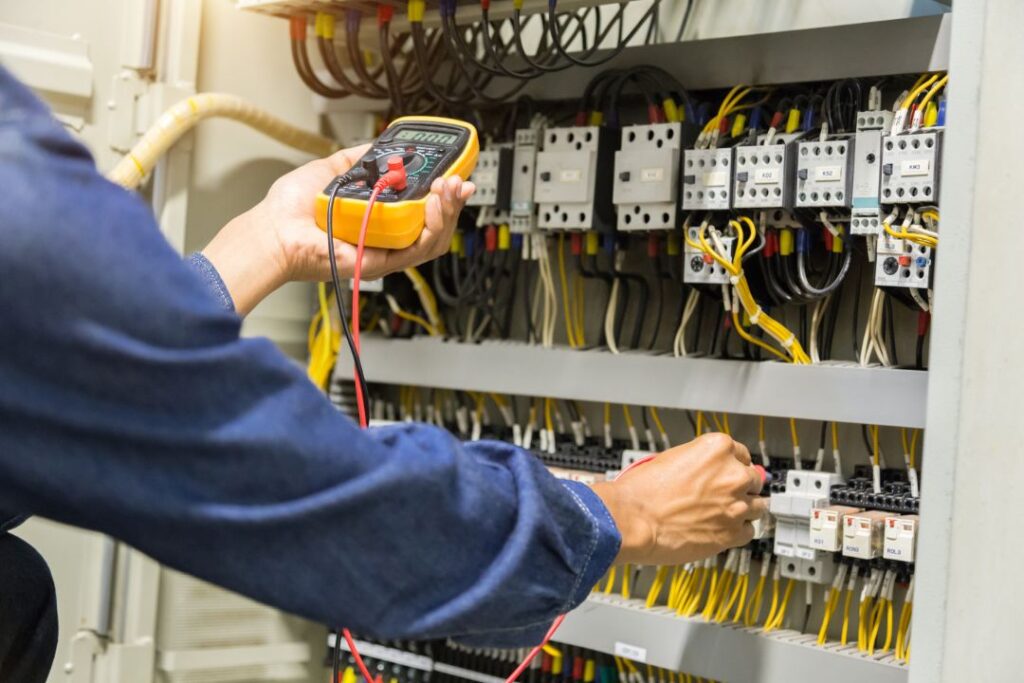 Trust Our Skilled Warriewood Electricians For All Your Electrical Needs
The connoisseurs at ElectroSpark are backed with several years of experience serving the clients from both, residential and commercial sectors. This allows us to comprehend your needs to the fullest and suffice you with a solution that helps you get the job done. Being a team of expert Warriewood electricians, we go above and beyond to suffice you with exceptional services. No matter if you require our experts to cater to your emergency repairs or installation needs; there is no job that is too big for us. Our ability to offer tailored electrical solutions has built a solid foundation of regular clients over the years.
We're The Experts You Can Rely On!
We believe in forging enduring relationships with our customers. This is the reason why our certified Warriewood electricians are hired after being rigorously assessed for their skills and expertise. Our workmanship and ethos has allowed us to centre our services on traits like customer satisfaction. This is one of the major reasons why we are continually aiming to go above and beyond – serving your modified electrical needs in the most profound way.
No Electrical Repair and Installation is Too Big For Us
Here, at ElectroSpark, we are dedicated to offering you extraordinary electrical services that are cost-effective and par excellence. We have constantly strived to suffice you with an extensive range of high-grade electrical solutions that are offered by professionals Warriewood electricians. We take immense pride in offering transparent rates to our customers while also proposing honest time-frames for your bespoke needs. This allows you to have a better insight about what to expect throughout the project. Whether you need us for you house rewiring needs or require us to replace your consumer unit, rest assured that you are being catered to by registered Warriewood electricians. We're not the electrical experts you need, but the professionals you deserve.
Our Warriewood Electricians Are Unparalleled
We realise how hazardous it can be to leave an electrical fault unaddressed. This is why from the exact moment you get in touch with us, our expert Warriewood electricians get down to business. Our services are not only affordable, but are also hassle-free services. Being a force to be reckoned with, we're one of the finest team of electricians that strive to revolutionise the industry.
Need someone to address your electrical needs? Our Warriewood electricians can help. Call our experts at 0404 050 811 and rest assured that an experienced team is on their way to get the job done!