Our Electricians in Beacon Hills Are Quality-Driven!
At ElectroSpark, we take immense pride in being one of the most reliable names when considering quality electricians in Beacon Hill. From day one into the industry, we have strived to suffice our customers with modified electrical solutions. We're a team of skilled professionals who are dedicated to delivering cost-effective electrical solutions, topped with quality workmanship. We have always valued ourselves for maintaining a remarkable track record, considering the number of satisfied customers that we have served over the years. Our qualified electricians in Beacon Hill are well-equipped with the right tools and skills – offering end-to-end complete electrical services that are second to none!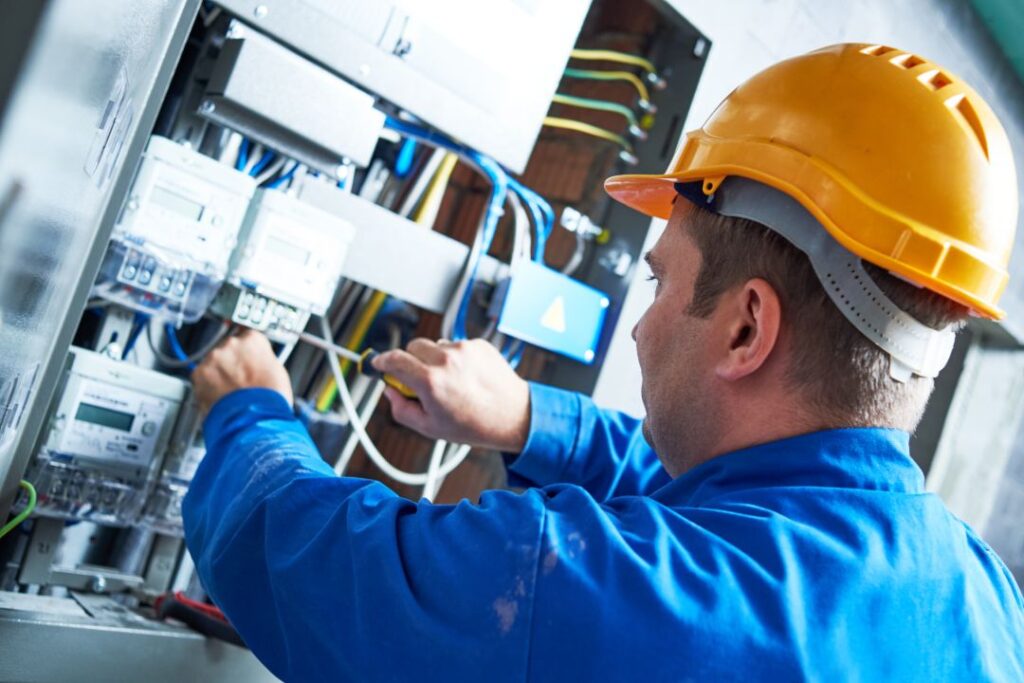 Why Makes Our Electricians in Beacon Hill Reliable?
Irrespective of whether you require us to elevate your workplace's safety standards or need our experts to cater to any emergency situation, we've got you covered. No matter how complex your needs are, by having our expert electricians in Beacon Hill aboard, you've taken the first step in the right direction. Our specialists strive to suffice you with personalised electrical installation, repair, and maintenance services. We've always endeavoured to help our customers by offering a myriad of electrical solutions. Needless to say, this has allowed us to cherish a supportive clientele.
Why Choose Us!
In order to help you have a better insight, described below are a few reasons to have our electricians in Beacon Hill aboard:
Our Experts Are Reliable:
We're all about offering reliable electrical solutions that are offered by industry experts. We only hire the most experienced and qualified electricians, making sure that your electrical needs are always well catered to!
Compliance and Safety is Our Utmost Priority:
Our services are perfectly in compliance with the Australian rules and regulations. This is the prime reason why our customers prefer us with their electrical intricacies over the others.
Our Electricians in Beacon Hills Are The Connoisseurs of What They Do!
We've been serving the industry for well over a decade. We pride ourselves over the fact that there is no job that is too big or small for us. Our team of expert electricians in Beacon Hills are well versed with what it takes to cater to your electrical needs as per the Australian rules and regulations. Consequent to our workmanship and ethos, we proudly embrace a remarkable reputation that we have earned over the years. At ElectroSpark, our experts work untiringly to make sure that your expectations are exceeded in terms of what we deliver. Our professionals have decades' worth of experience and take immense pride in being a trusted team of expert electricians in Beacon Hill.
Customised Electrical Services, Offered Throughout The Day!
Our family has grown exponentially ever since we started. This has only been made possible because of our patrons, their love, and the trust they have always bestowed upon our services. A great majority of our new customers are directed to us through referrals from our existing customers. This, without a doubt, is what we have always strived to achieve and something that is a testament to the quality of our services!
Should you have any queries or need assistance with the electrical services that are offered here at ElectroSpark, feel free to give us a call at 0404 050 811. Our electricians in Beacon Hill will be more than happy to help you.