Hire the Best Electricians in North Shore to Label Your Electrical Panel
Are you hunting for trustworthy electricians in the North Shore? Are you still clueless about the circuit breakers set-ups in your new office? Get in touch with experts and call Electro Spark right away!
Electrical emergencies almost always occur without any warning. The knowledge of circuit breakers and the areas they power can be crucial in controlling damage and even saving lives in these scenarios. If you have recently relocated your office, then you might not know much about this. With the stress of setting up a new workplace, you might make the mistake of delaying this very important task and eventually forget about it till the need arises.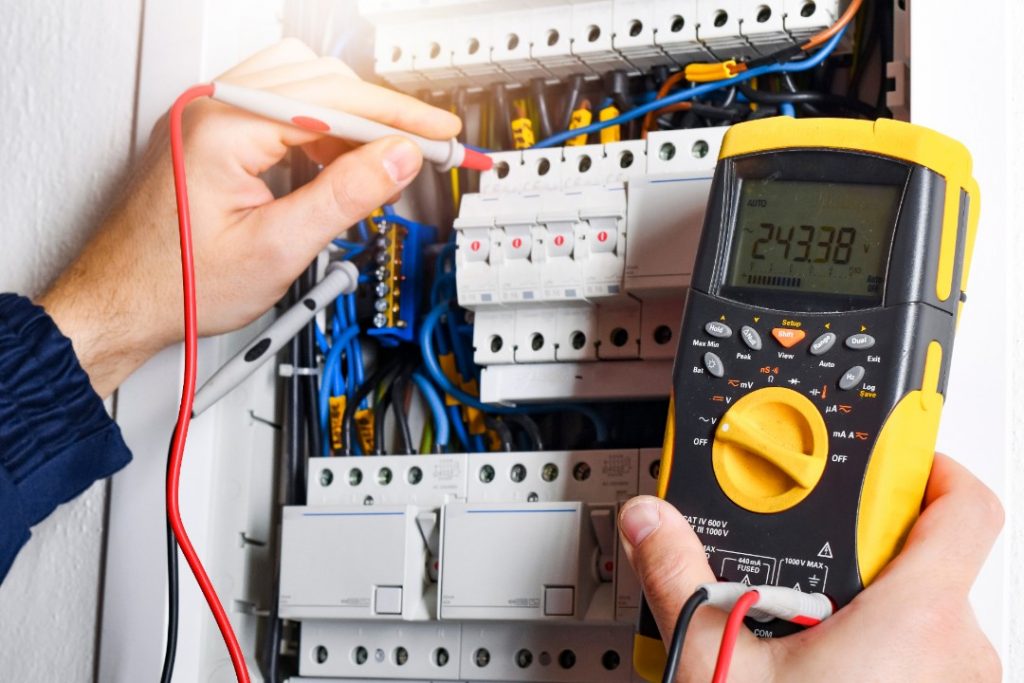 Our Services
Let the best electricians in the North Shore working at Electro Spark assist you, along with other electrical issues while you invest your energy into other tasks. Understand that it is NOT a DIY project that you can take up with a friend as it can cost you a lot if ignored. We provide experienced electricians to manage commercial projects flawlessly. Whether you need to label switchboards and trace circuits or need support with office renovation and large-scale commercial projects, you can rely on our services.
We provide licensed electricians in the North Shore who are proficient enough to plan a seamless lighting control system, security lighting, data and communication system, etc. But, their task does not end there. They provide the best hardware options according to your needs, defined budget and power consumption goals. We ensure proper installation of the hardware and conclude the project only upon final commissioning.
Why select us
The company provides expert electricians in the North Shore who are skilled at handling various residential and commercial electrical projects with proficiency. Our seasoned teams have worked with Sydney's renowned architects and interior designers that has further refined our competencies. We offer nothing less than the best in every aspect of our work and that too at competitive rates. To avoid miscommunication with customers we provide them with a comprehensive quote before commencing any job. Our response time is excellent and we don't keep our customers waiting.
Electro Spark does not hesitate in accepting any electrical projects that others might find impossible or complicated. For us, this is a chance to outdo ourselves. We work with dedication to conclude all our projects without a fault. Now you don't have to worry about sifting through the yellow pages to hunt for trained electricians in the North Shore and its vicinity anymore.

We know that relocating your office is not easy and tasks like tracing and labeling circuits and finding reliable electricians in the North Shore for such jobs can seem frustrating and time-consuming. Concentrate your energy on getting the office running by delegating all your electrical projects to Electro Spark. We provide dedicated electricians who work according to your project specifications to craft smart solutions for your new office at affordable rates. Book an appointment with us today by calling 0404 050 811.