Residential Electricians in Northern Beaches That Are Second To None!
Here, at ElectroSpark, we are a team of experienced residential electricians in Northern Beaches. With decades' worth of experience under our belts, we take immense pride in catering to all sorts of residential electrical needs. There is no job too big for us from rewiring to fresh installations and fault troubleshooting to reconnections. We work with a 'customer first' approach and ensure that your residence is not hindered due to on-going electrical works. Our seasoned electricians in Northern Beachesalso excel at offering regular safety inspections and help you employ cost-effective solutions for sustainability. Needless to say, we're not the team of experts you need but the team of experts you deserve!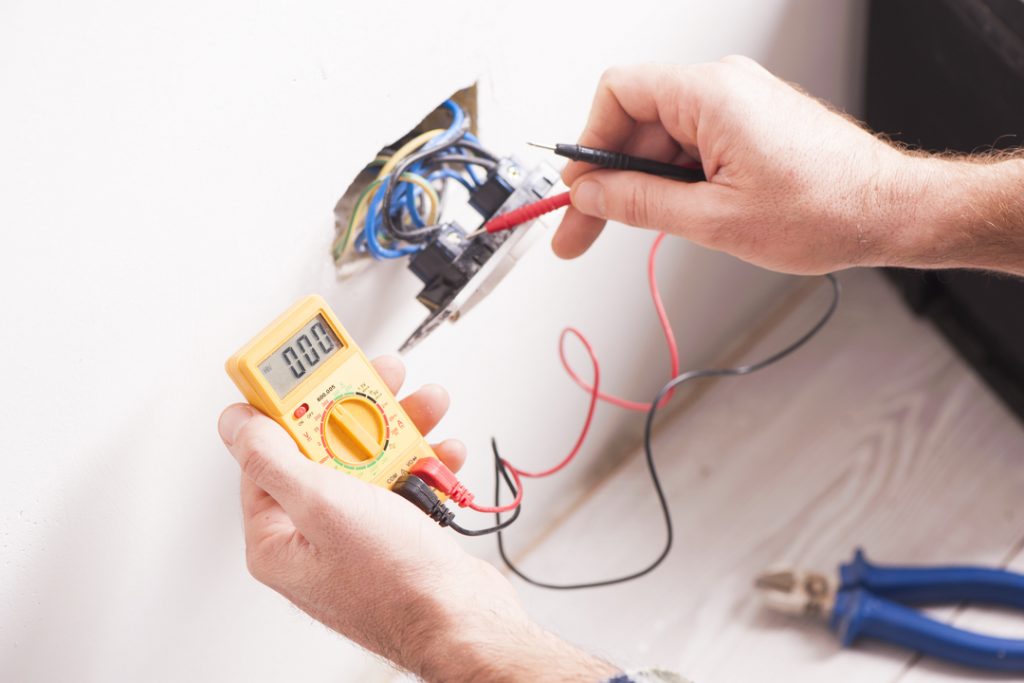 We Are Your Premium Choice For Residential Electricians in Northern Beaches!
Our expert electricians are licenced and insured and committed to providing bespoke electrical solutions at an affordable price. We prioritise your safety to the fullest and use only premium quality products to achieve enduring results. Our expert residential electricians in Northern Beachesare well-equipped with relevant industry experience. This allows us to ascertain that your safety is never compromised and your job is well done. We believe in treating your home the same we'd treat ours. This means that we will only leave your home once we're done with the work and have cleaned up for any mess that was made during the job!
What We Cater To?
Our insured and certified residential electricians in Northern Beaches are industry experts. Their relevant experience allows them to proficiently carry out all sorts of electrical installation, repair, and maintenance tasks. Our services include but are not restricted to the following areas:
General electrical repair and maintenance
Installing and repairing safety switches
Repair and upgrade of power boxes
Fuse inspection and replacement
Electrical rewiring
Alarms and security
ElectroSpark – The Connoisseurs of Residential Electricals!
Here, at ElectroSpark, we know how absolutely unnerving can it be to troubleshoot and solve electrical failures. While it may appear intimidating for you to tackle these challenges on your own, it is essential to realise that there's an excellent chance that you could jeopardise both your home and yourself. Even if you have relevant experience in catering to electrical failures, it is strongly suggested that you get in touch with the expert residential electricians in Northern Beaches at ElectroSpark for your needs!
Our electricians are industry experts and are equipped with relevant experience in all aspects of residential electrical repairs and installations. Whether you require home rewiring or want to enhance your existing security system, the experts at ElectroSpark are all you need. Not only do we offer comprehensive solutions, we do it in an affordable way that is less of a burden on your budget!
Our Residential Electricians in Northern Beaches Treat Your Home With Respect!
We function on the ethos of brilliant customer service. This means that we will always treat your home the same way we would treat ours. Our experts always clean up after ourselves and ensure that there is nothing left behind that can be hazardous to you and your loved ones. Your safety is our utmost priority, and we will duly inform you about anything that might pose a danger to your home!
From general electrical repair and maintenance to electrical rewiring, our residential electrician in Northern Beaches can do it all. With a focus on high quality workmanship and care for our customers, our team deliver exceptional work while creating long-lasting relationships with clients. Get in touch with us today on 0404 050 811.